Byblos - Lebanon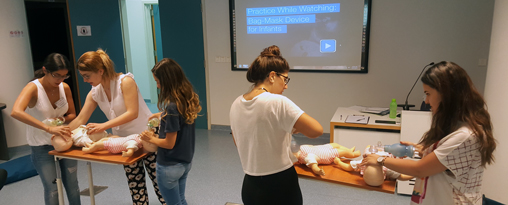 Pharmacy students from all professional years participate in AHA-certified basic life support training, June 2017.
Welcome
With an experienced faculty, a dedicated staff, a diverse, talented and energetic student body, and a carefully designed curriculum, the LAU School of Pharmacy has the only ACPE-accredited Pharm.D. program outside the United States that provides pharmacy education like no other in the Middle East. Learn more about the school »
All you need to know about our degree programs: B.S. in Pharmacy and Pharm.D.
Go »
What's required to be considered for admission at every level from pre-pharmacy to Pharm.D., and how to apply.
Go »
Upcoming Events
No upcoming events at the moment.