Message from the Dean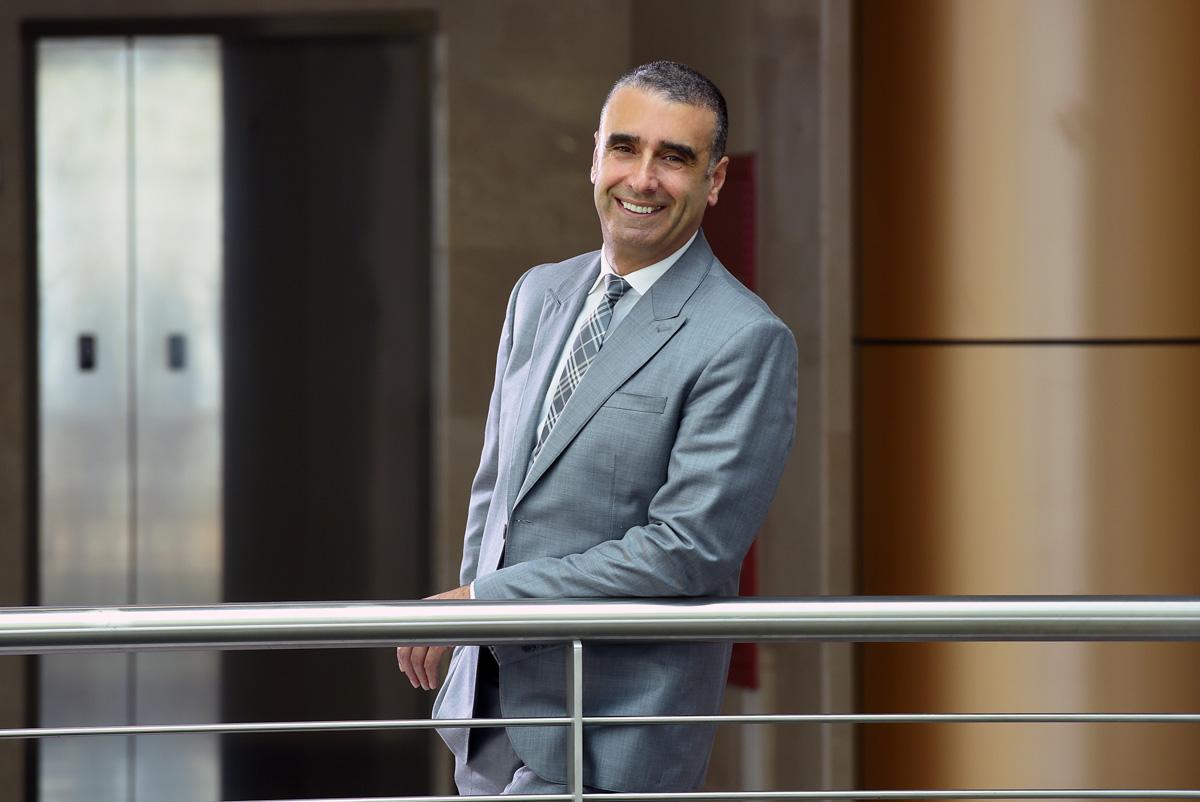 Welcome to the LAU School of Pharmacy, where students find outstanding pharmacy education and a rich social atmosphere. Our talented students, experienced faculty, dedicated administrative staff and loyal alumni work together for the support of our continuously evolving and growing school.
One school's exclusivity is its six-year program that leads to the Doctor of Pharmacy (Pharm.D.) degree. It is the only such accredited program by the Accreditation Council for Pharmacy Education (ACPE) outside the United States. Alternatively, students can earn a Bachelor of Science (B.S.) in Pharmacy that spans five years of study.
Our curriculum has kept up-to-date with the evolving role of the pharmacist in healthcare. It delivers progressive education in pharmaceutical, social, administrative and clinical sciences, driven by a comprehensive assessment plan. Our various teaching methods emphasize active learning, critical thinking, simulation, interprofessional education and collaborative practice. Our pharmacy education is intertwined with application. The curriculum is solidly supported by laboratory experimentation, simulation activities, and rich professional pharmacy practice experiences in the settings of hospitals, clinical, community, ambulatory care, industry, and regulatory affairs. Exclusively, our Pharm.D. students complete their four required advanced pharmacy practice experiences in prominent U.S. sites at Houston Methodist Hospital and Walgreens pharmacies in Houston, Texas.
For its holistic approach to education, the school's co-curriculum is unique in its breadth, structure, flexibility and interprofessionalism. It complements and advances students' learning through activities that address cultural competency, patient advocacy, communication, self-awareness, leadership, innovation, entrepreneurship and professionalism.
Our graduates are well prepared for national, regional and international careers. They have the qualifications and credentials needed to excel in their professional endeavors, whether they pursue postgraduate training, graduate studies, or other career paths.
If you are interested in pursuing graduate education, the school offers an M.S. degree program in pharmaceutical development and management with unique structure and features. Also offered is a postgraduate year 1 (PGY1) pharmacy residency, a joint program between the school and LAU Medical Center-Rizk Hospital.
Our door is open to your inquiries; you are invited to visit our school or take a few minutes to browse our website.
Sincerely,
Imad F. Btaiche, Pharm.D., BCNSP
Dean and Professor